This guide will show you how to install Packet Tracer in Windows. We will cover both the installation and activation steps.
Download & Installation
Begin by downloading Packet Tracer using one of the links below. Most computers today are running a 64-bit version of Windows, although, we're also providing a 32-bit link just in case. We recommend trying the 64-bit installer first if you're unsure. For security reasons, you will need to sign in with your MyUTampa account to download the installer.
Once the download is complete, open the folder containing your downloaded file and double click on the file to launch the installer.

If prompted with the user account control prompt, choose Yes.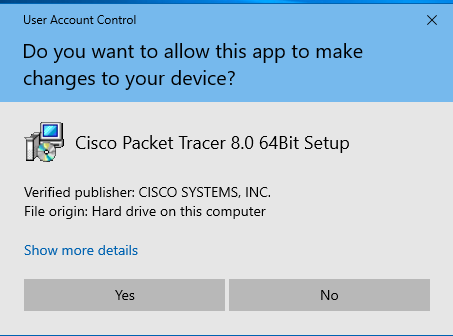 When the installer appears, begin by accepting the license agreements and follow the prompts until you complete the installation. You will leave everything as-is throughout all the steps following the license agreement.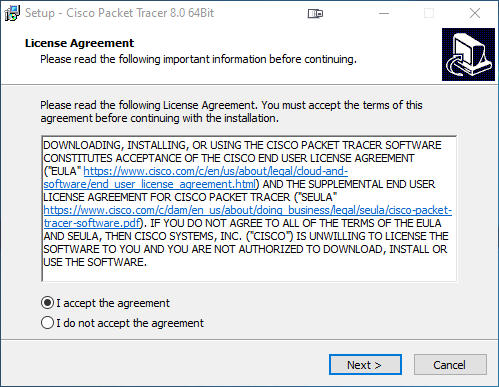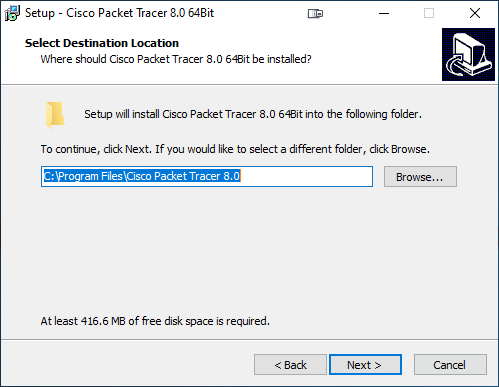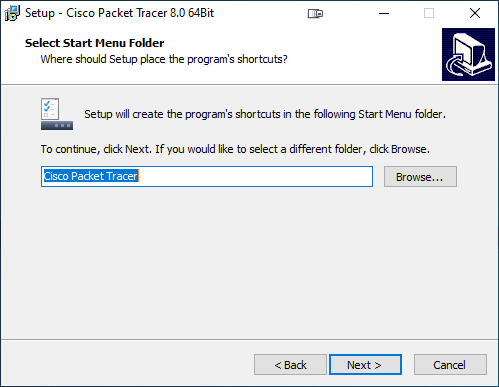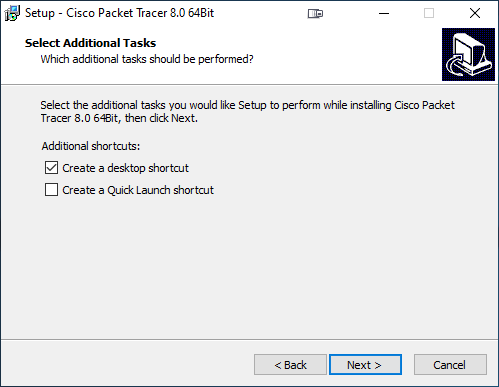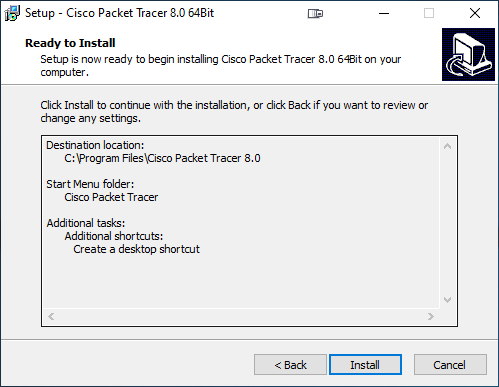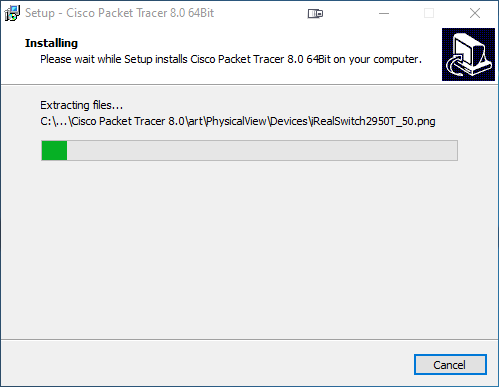 Once you're installation is completed, you will see the screen below. Make sure to keep Launch Cisco Packet Tracer checked so that we can proceed to the activation steps.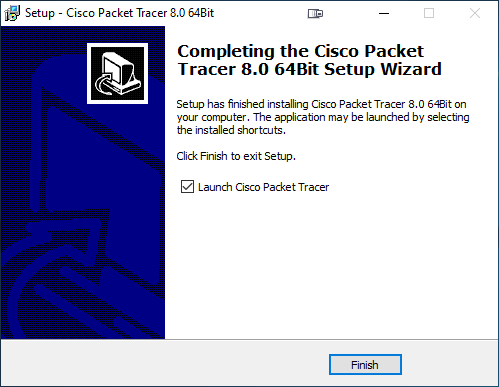 Activation
Packet Tracer is available to students using Cisco NetAcad for free. You may already have a NetAcad account that one of your professors had you create.
If you do not have an existing Cisco NetAcad account, you can sign up for free at https://www.netacad.com/courses/packet-tracer/introduction-packet-tracer. Once you get your account created, please ensure that you were enrolled in the free course called Introduction to Packet Tracer. If you use the link above to create your account, it should automatically enroll you when you create your account.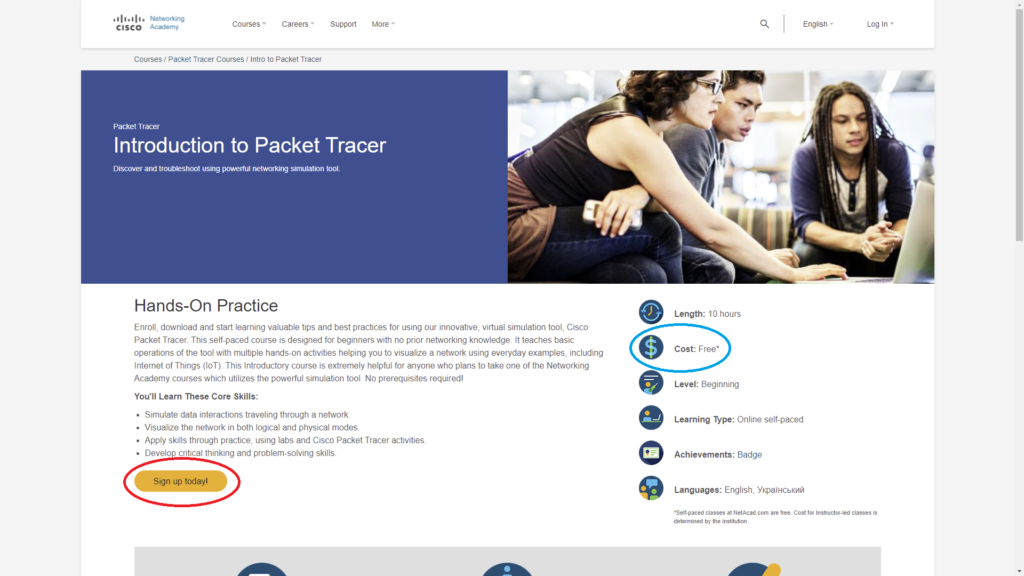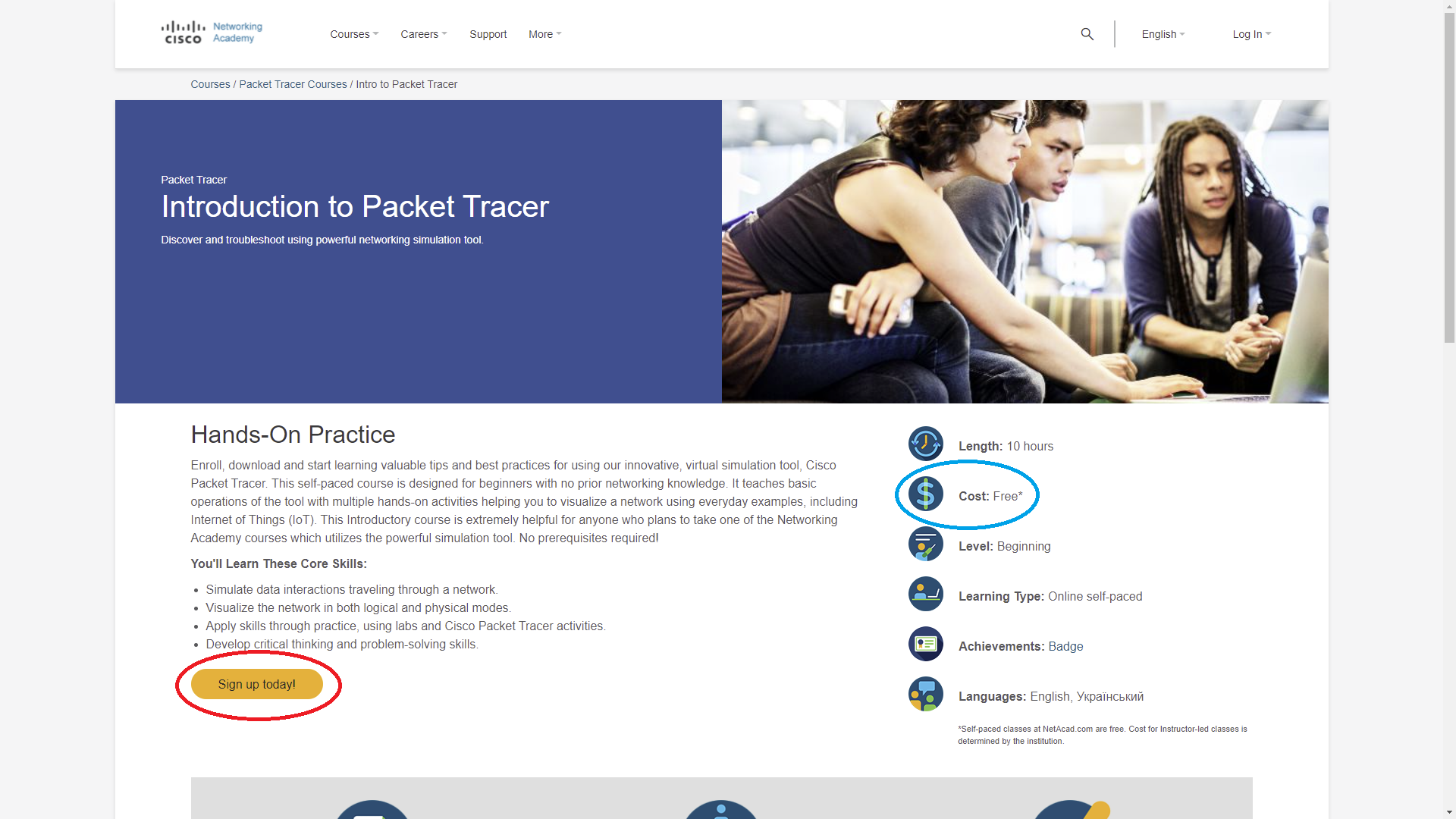 Once you're account has been created, we will proceed to activate Packet Tracer. When you first launch Packet Tracer, you will be prompted if you want to run a multi-user application. Please select No on this prompt.
Once Packet Tracer launches, you'll be presented with a login screen. Sign in with the NetAcad account you just created. If you're installing Packet Tracer on your own computer, please checkmark Keep Me Logged In so you don't have to repeat this step every time you run Packet Tracer.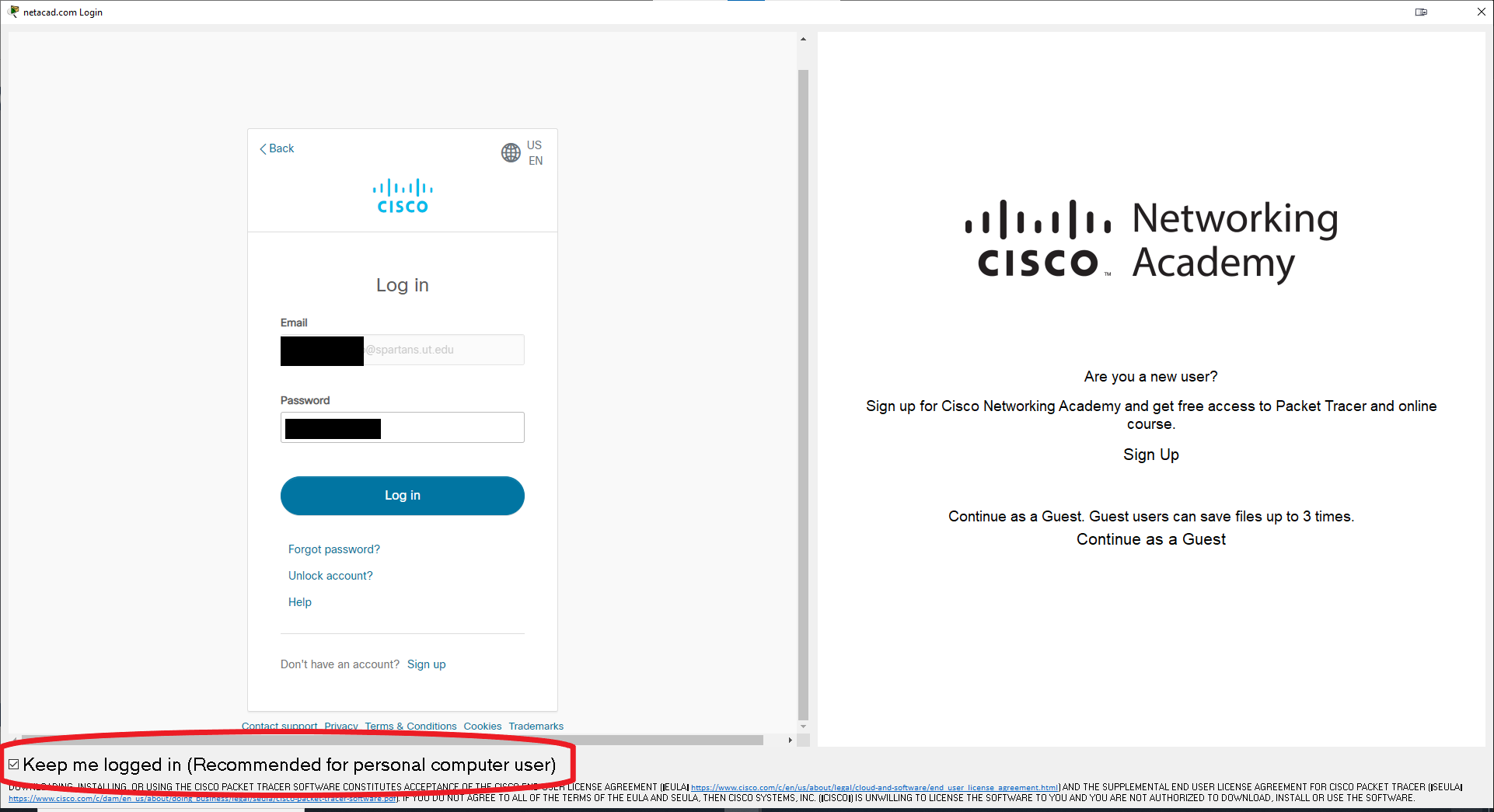 Packet Tracer is now all set up and ready to go. If you have any issues installing Packet Tracer or have any other questions, please contact us via email.